I've been thinking about getting a pair of over the knee boots since last season, but I didn't actually pull the trigger until recently. Part of the reason was that I never really knew how to style them! After spending some time on Pinterest and creepily staring at a looot of stylish women on the street, I decided to invest in the Steve Madden Osana boots in black.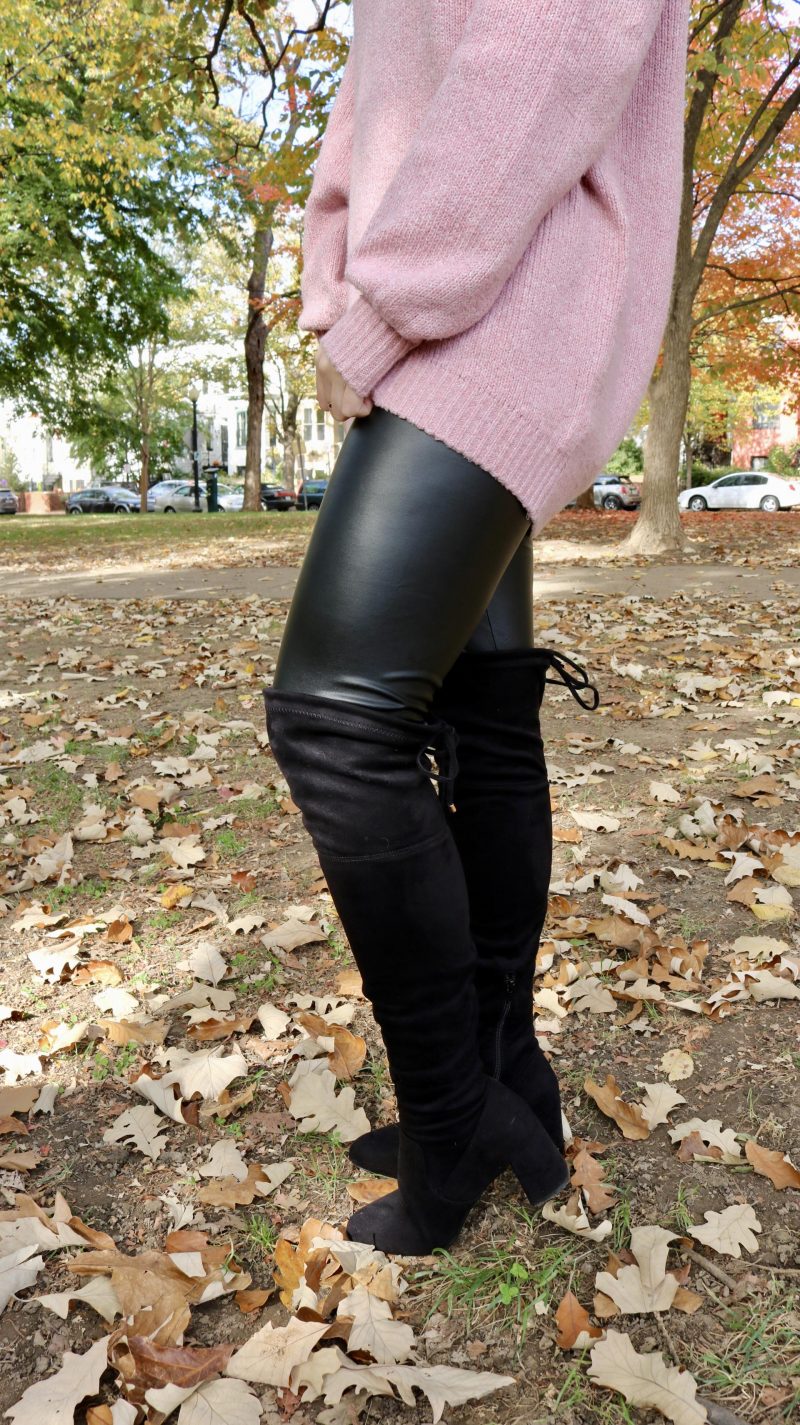 After wandering around DSW for like an hour and trying on about a dozen styles, I landed on these for a few reasons. I love the look of the faux suede and the drawstring tie at the top in the back. I also think this heel is the perfect height for being flattering but not too high. Plus, the chunkiness of the heel makes these super comfortable. I wore these on my birthday and survived both a brewery and a nightclub with minimal pain!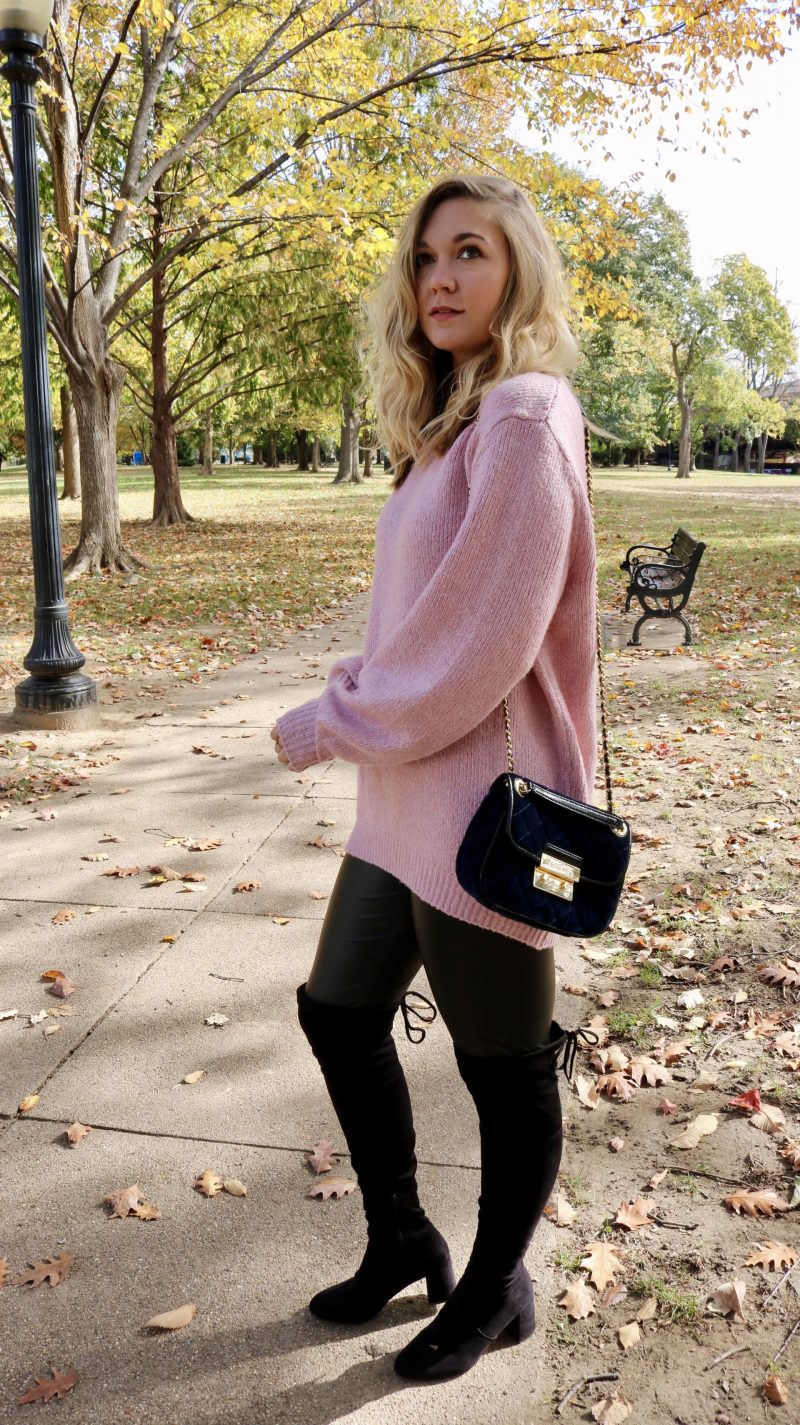 One of my most-worn outfit with these boots has been this leggings/oversized sweater combination. I've been really feeling the pairing of fairly feminine pieces and a slightly edgier elements. These faux leather leggings from Xhilaration provide the perfect amount of hardass to a normally girly amount of pink softness.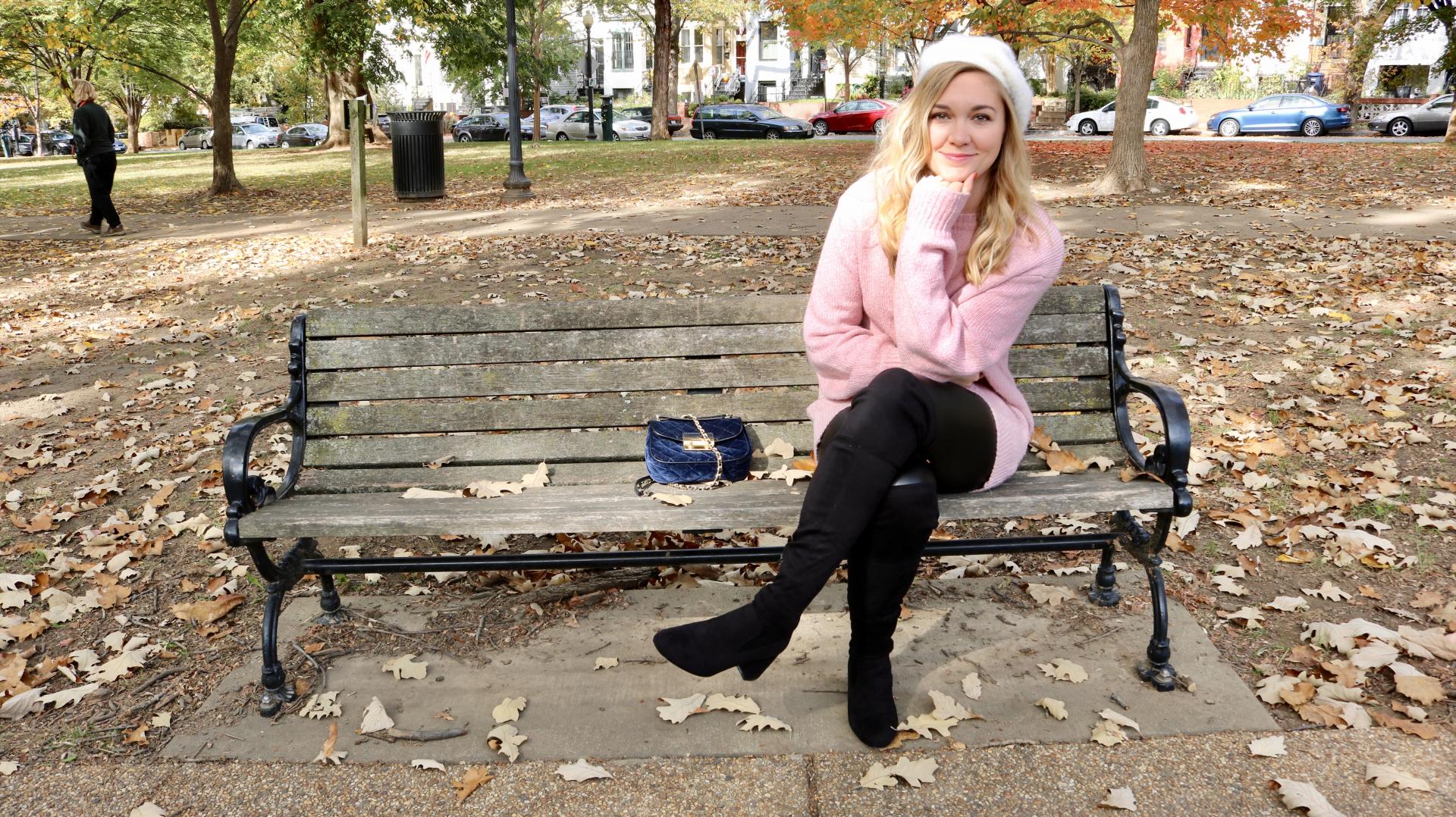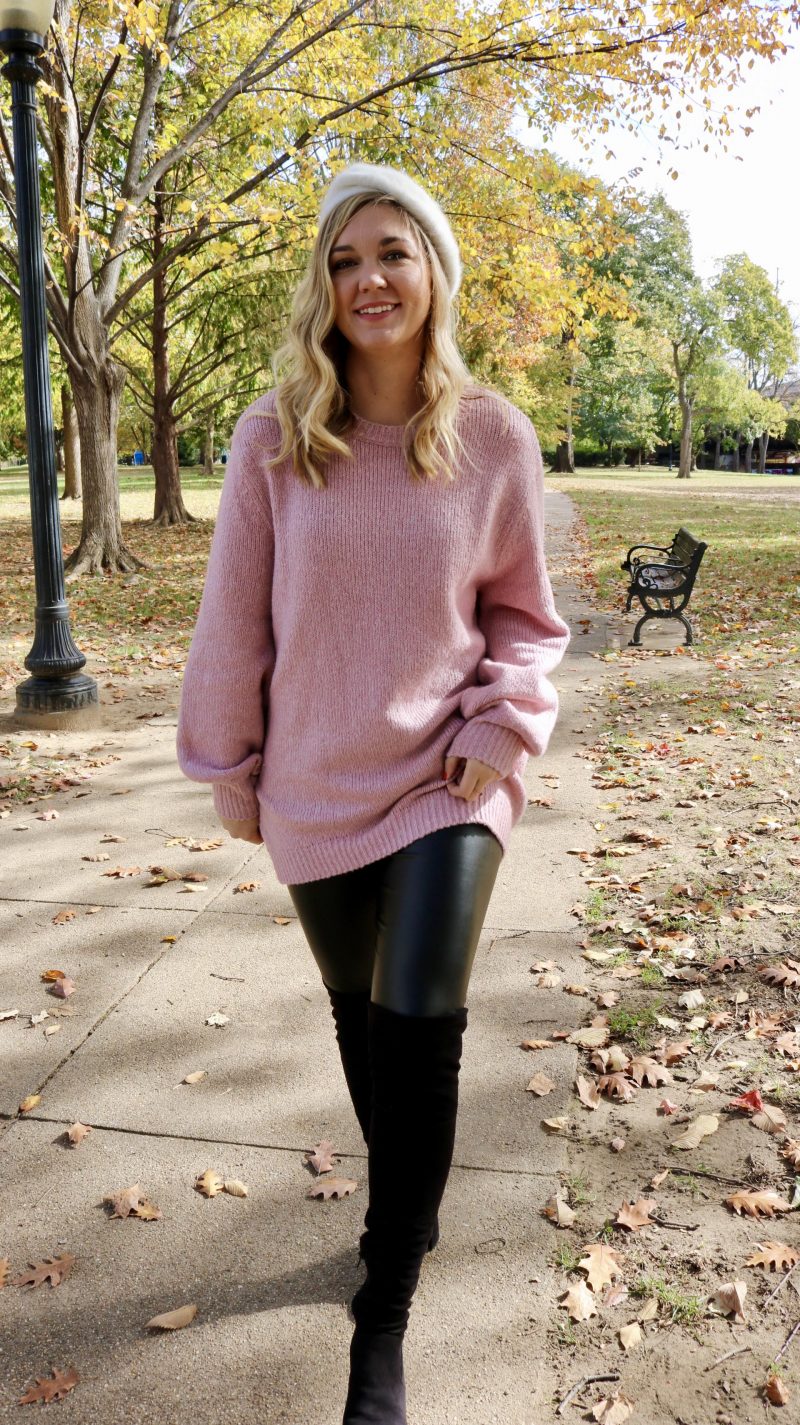 Continuing my love affair with the Who What Wear x Target collection, I picked up this oversized cocoon-sleeve sweater. One of the trends I've been seeing with over the knee boots is the oversized sweater, and this one is sooo cozy. While it's not the definition of flattering, it's long enough to cover my crotch and incredibly comfortable.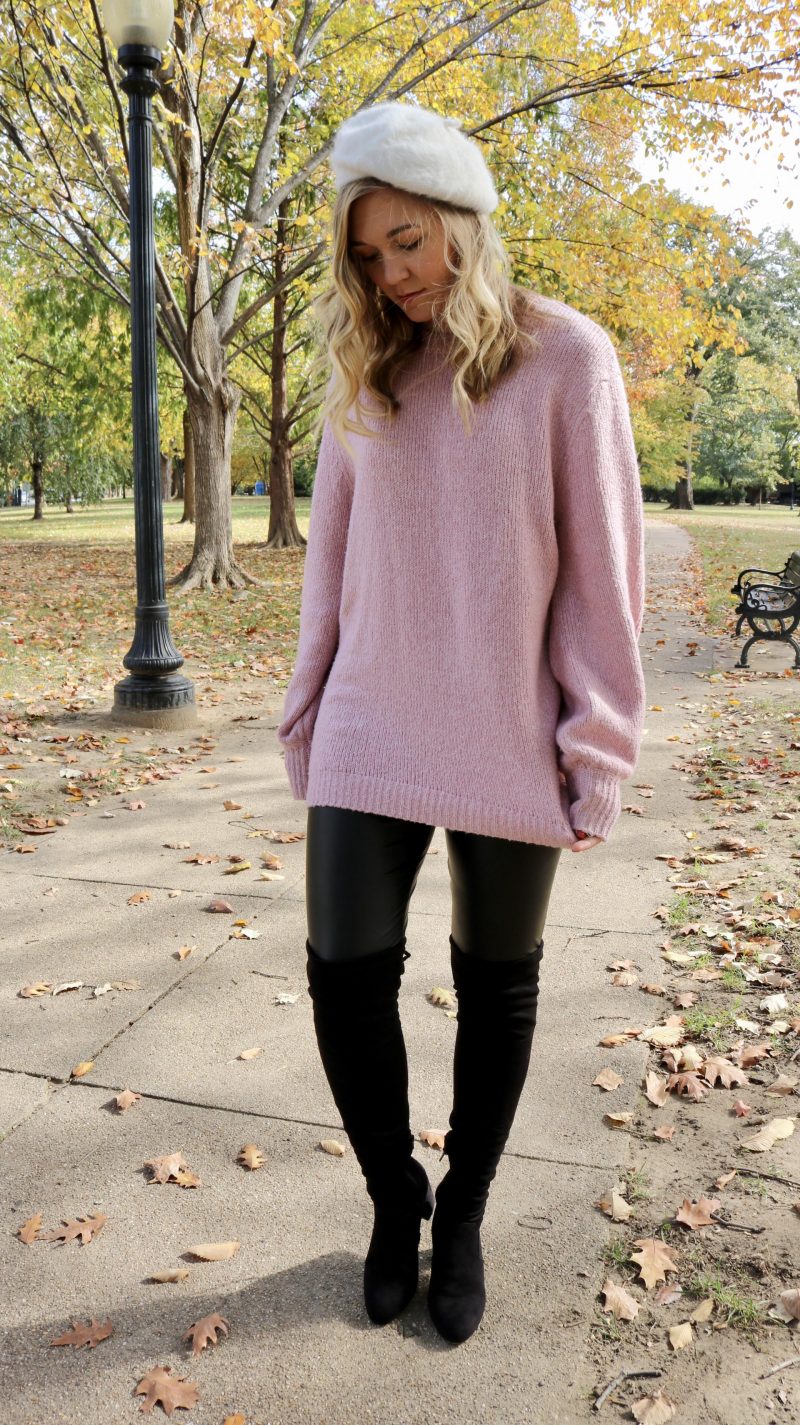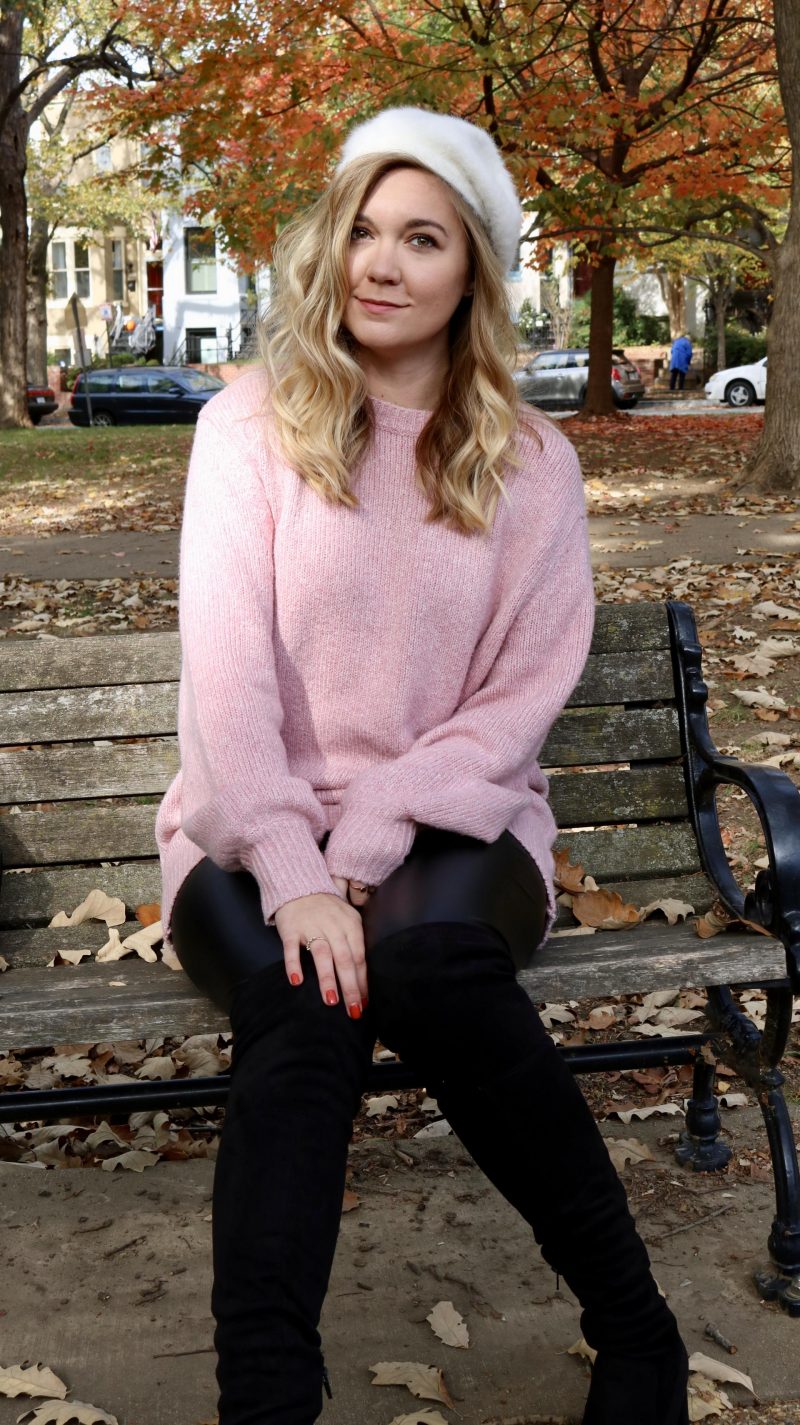 As a very last minute addition to this ensemble, I popped on a beret. If I'm totally honest, I'm not sold. What are your opinions?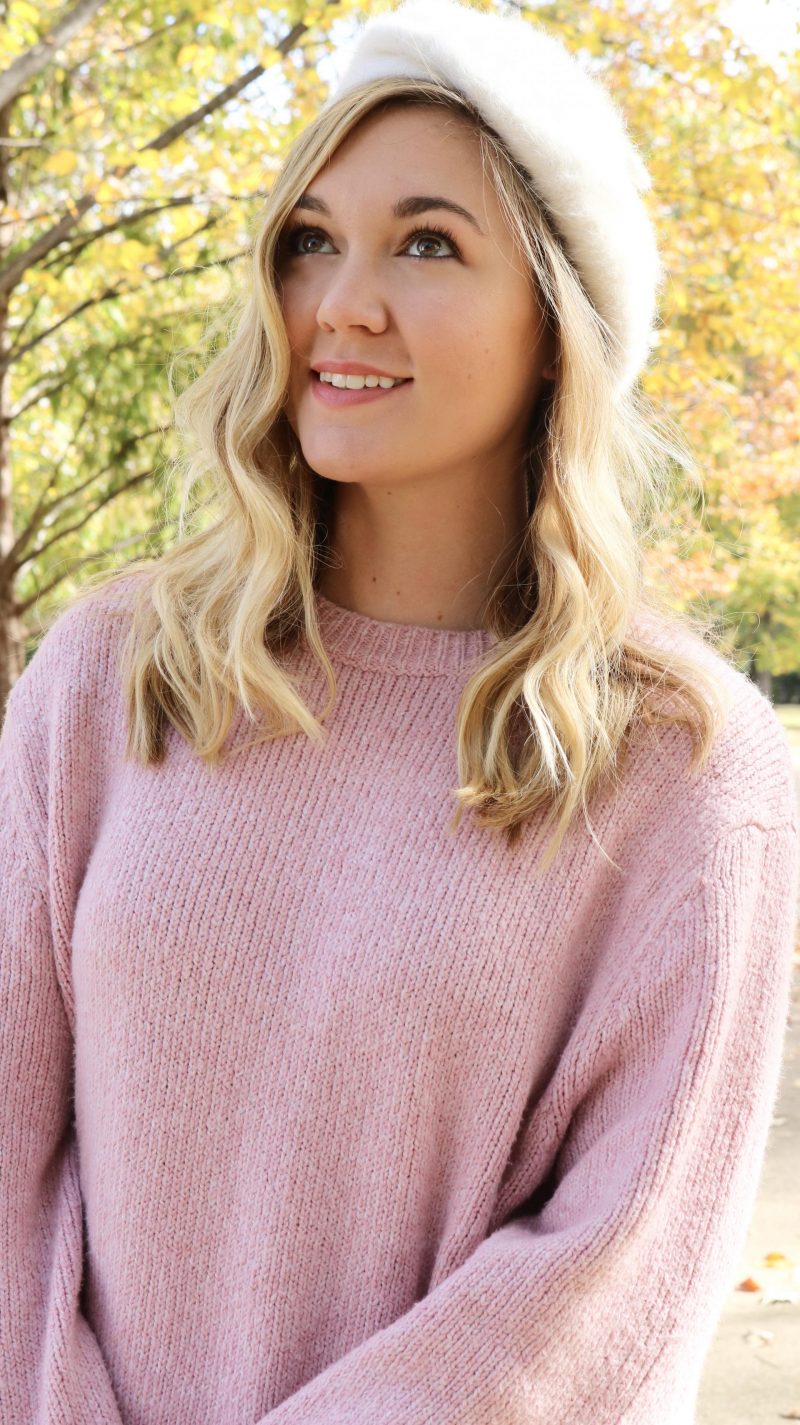 This is just one way that I've been styling my over the knee boots. Fortunately, I work in an office where this outfit is actually acceptable, but I know that's not always the case. If you want to see more ways I'm styling my OTK boots, leave a comment below!