Online window shopping- we all do it. You see one of your favorite bloggers wearing a gorgeous sweater or some killer heels, only to follow the link and see a staggering, four digit price tag. While I would looovvve to pull the trigger and add that gem to my closet, many times that's not the reality! That's why dupes are so amazing.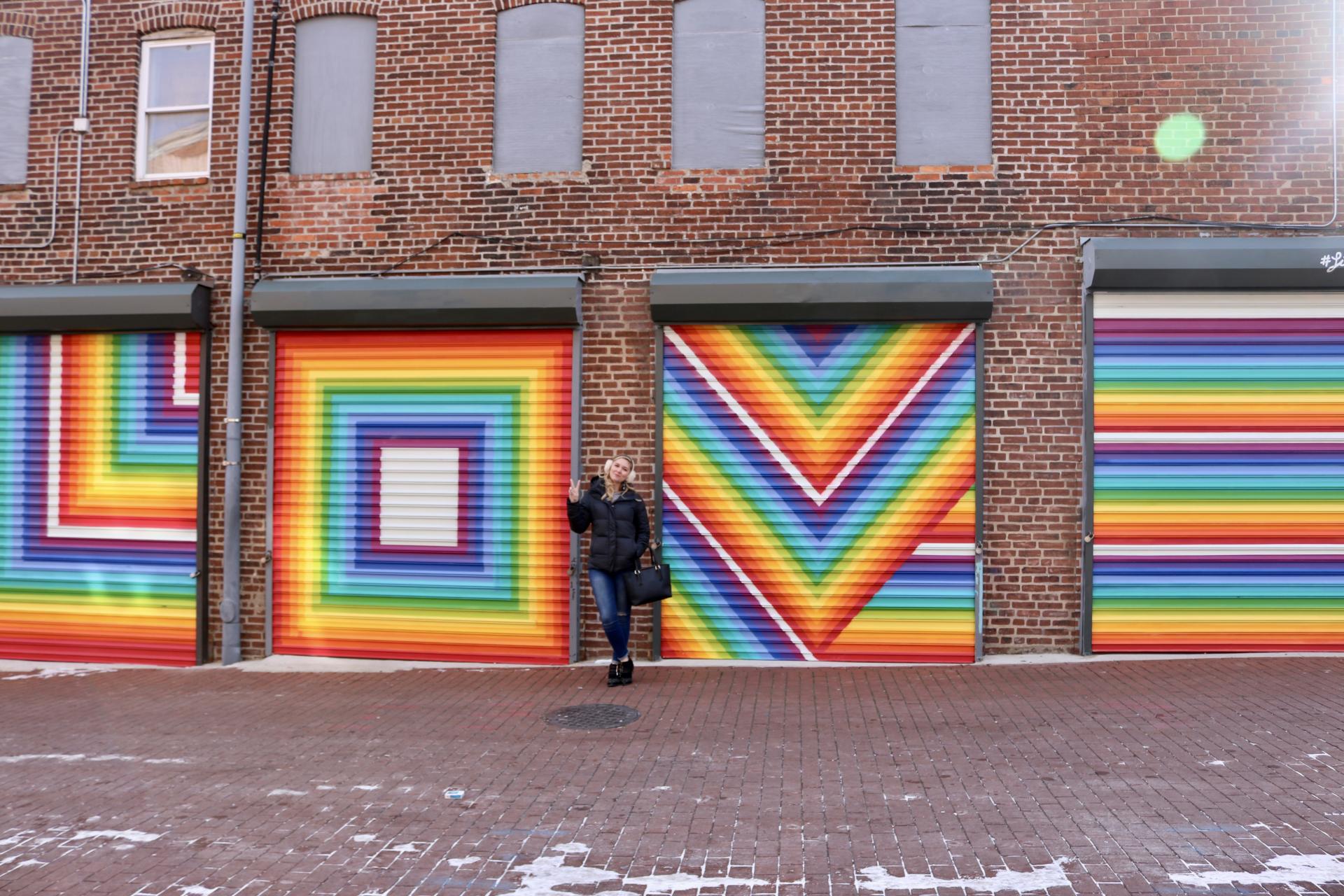 This is actually a dupe discovery in reverse. I saw a coworker wearing these amazing studded booties at the office and knew immediately I had to have something similar in my wardrobe. A few weeks later, I was scanning the shelves of DSW and came across these beauties: the Diba Zeke bootie. At $60 a pair, I barely had to think about whether or not to bring these home. Come.To.Mama.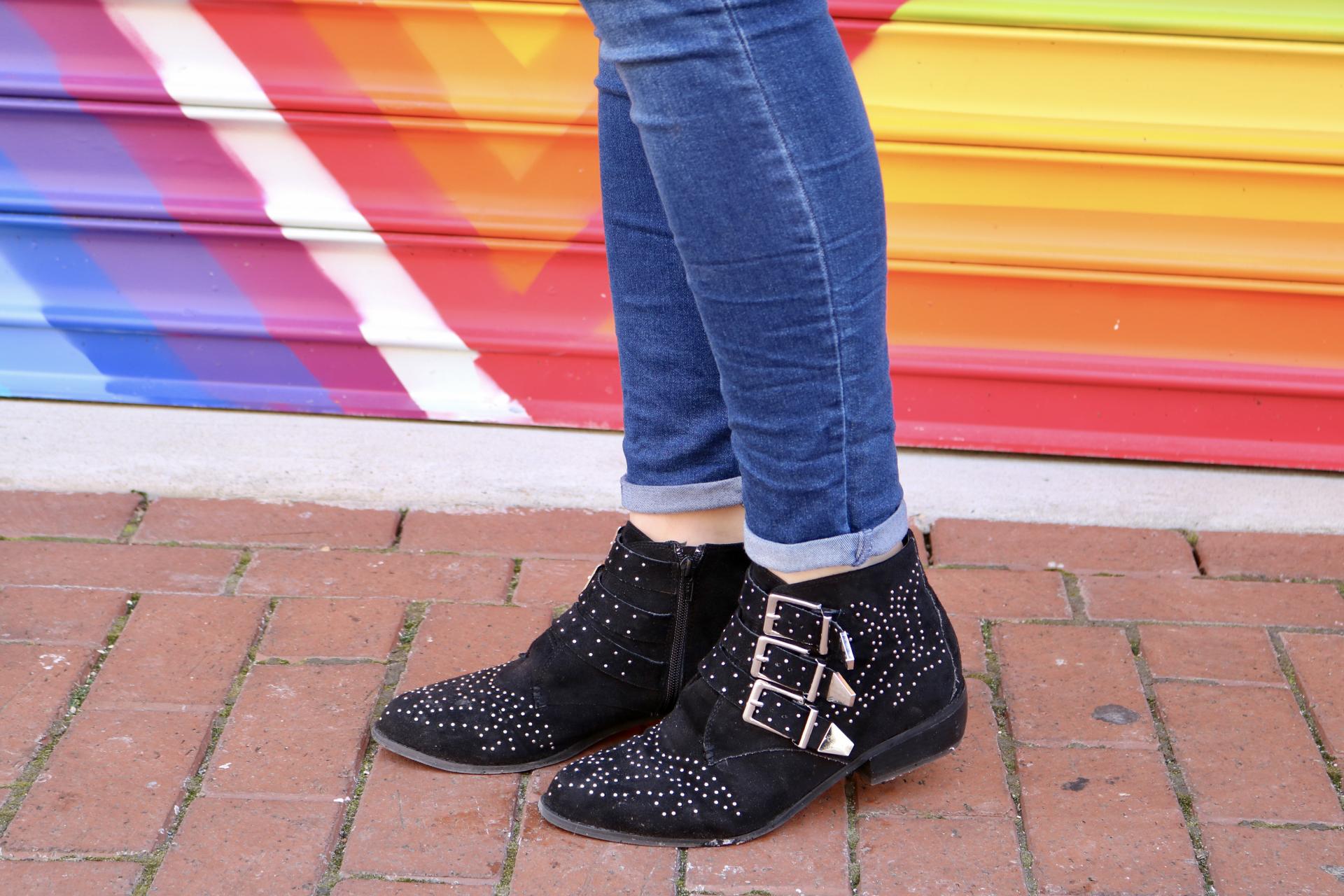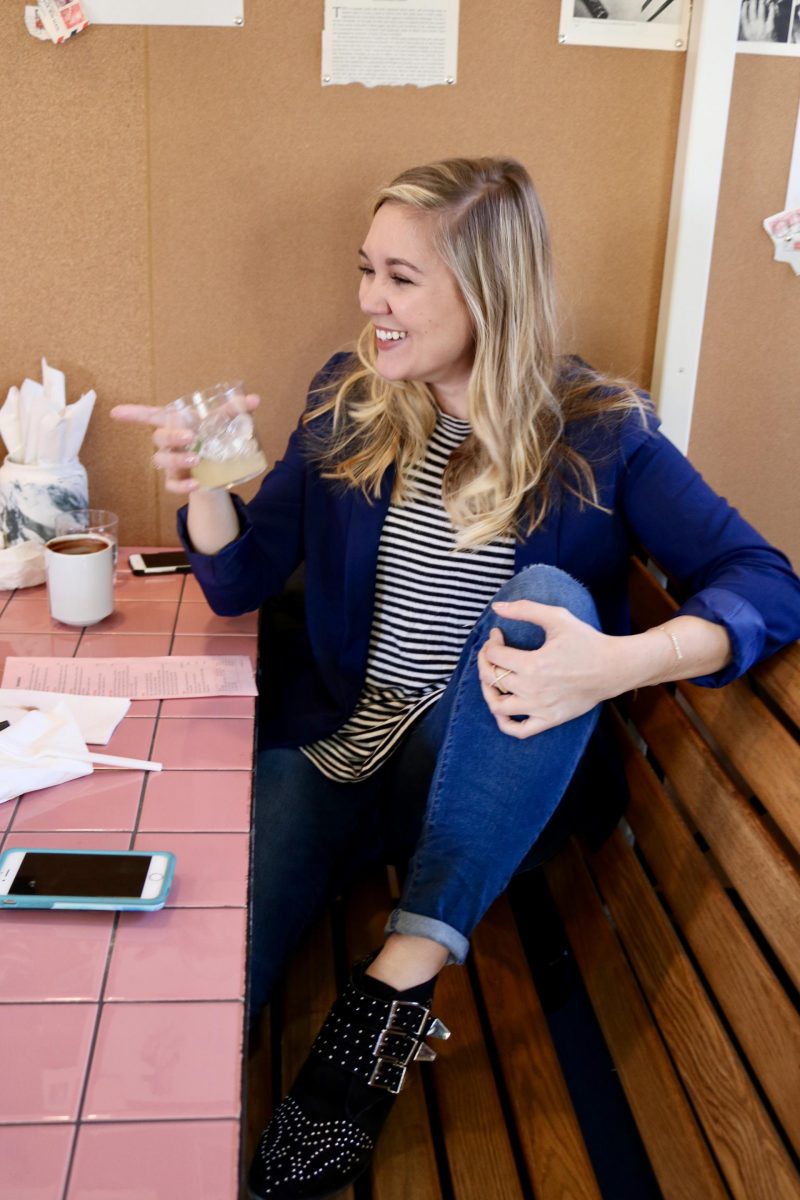 And then, I was perusing some of my favorite blogs and spotted the Chloe Susanna boots. My mouth dropped. These are gorgeous and looked suuuper similar to mine, but literally costs one month of rent for me! That's insane!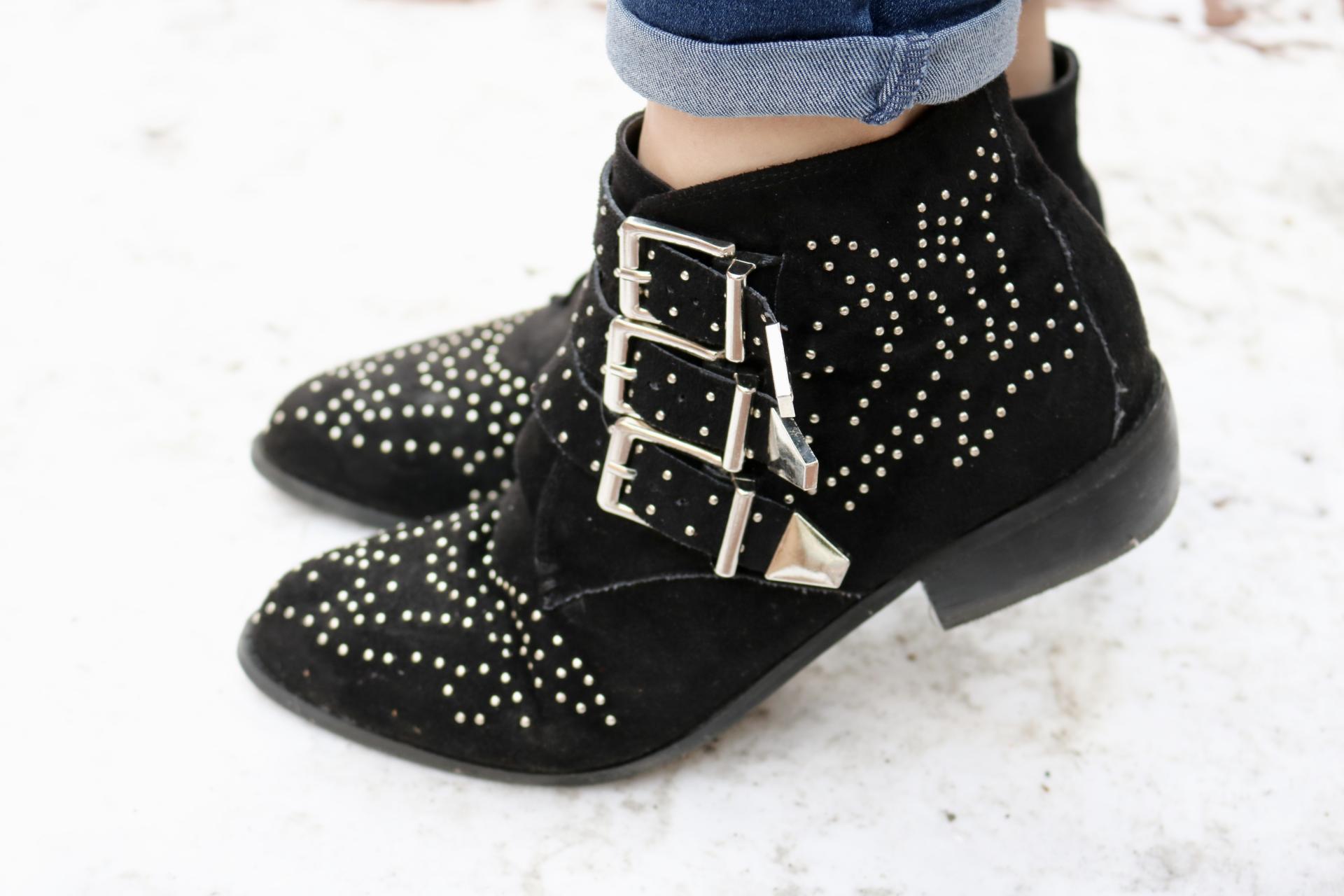 I've really loved mixing up my styles with this shoe. I've paired it with leather leggings and a feminine sweater, black jeans and a flannel, and more preppy looks like this one. I love the contrast of the blazer (which you can't see because of my huge coat, I know), stripes, and the studs. While we're on the topic, can we talk about how unbelievably cold it's been so far this winter? The other day, I was walking to the metro and the poor, shivering Alabamaian that I am wondered if the moisture on my eyeballs could actually freeze. Tbh still thinking about it. S/o to my amazing sister who braved the cold to take these photos for me!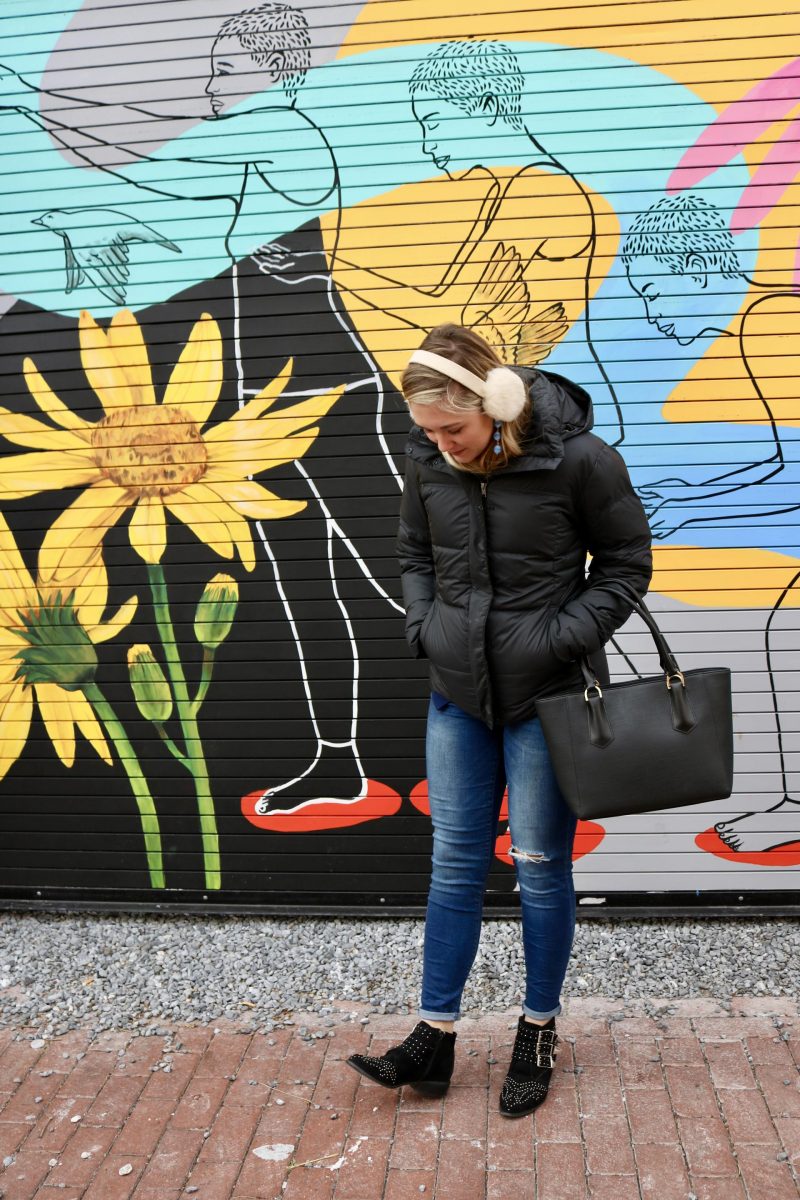 Another thing that I love about these booties is that they are SUPER comfortable. I hadn't really thought about that until the other day when I was running down the street to catch the metro and thought to myself "Hm I could seriously go on a run in these… if I went on runs." Of al the shoes in my closet, these are definitely my favorite right now.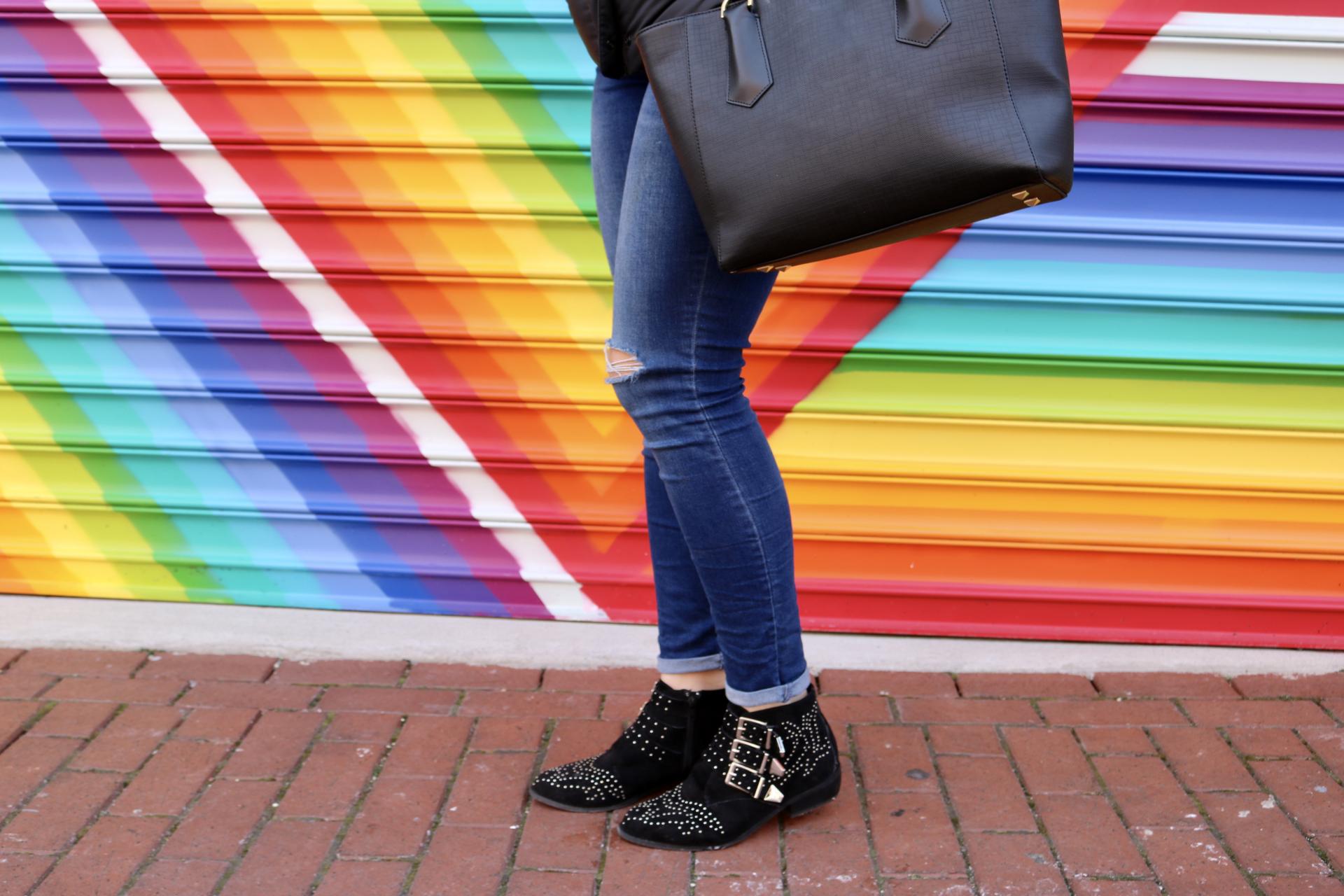 How would you style these?