I am so ready for Spring, y'all. It's likely that when the pollen count is through the roof and it's already one million degrees outside, I may say differently, but I'm ready now! I love seeing all the pretty pastels and bright whites for the season in stores, and Versona is no exception. Versona is one of my favorite stores. They always have the perfect mix of classic pieces and trendy items, and you can't beat the price! I recently stopped by to check out their new Spring collection and found a few pieces I couldn't leave behind.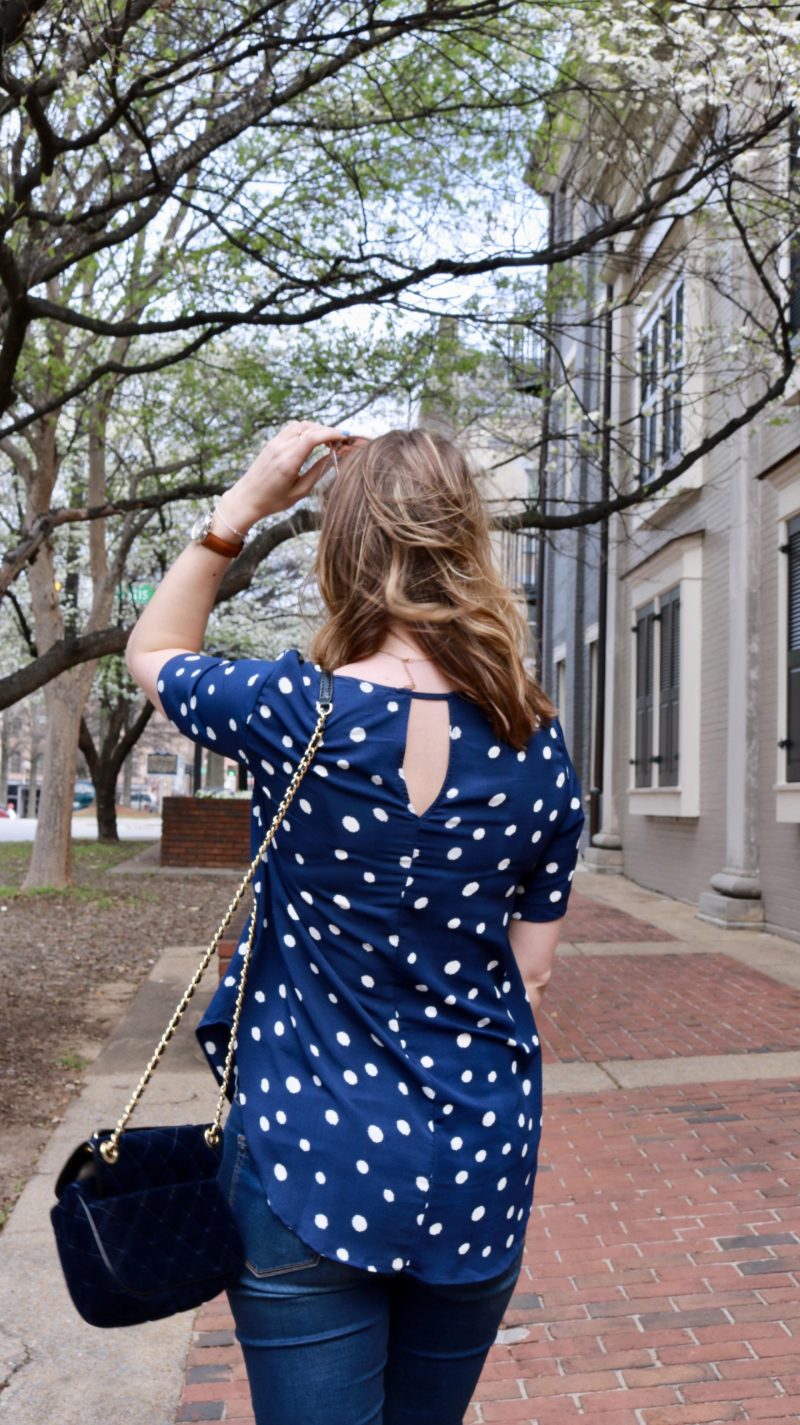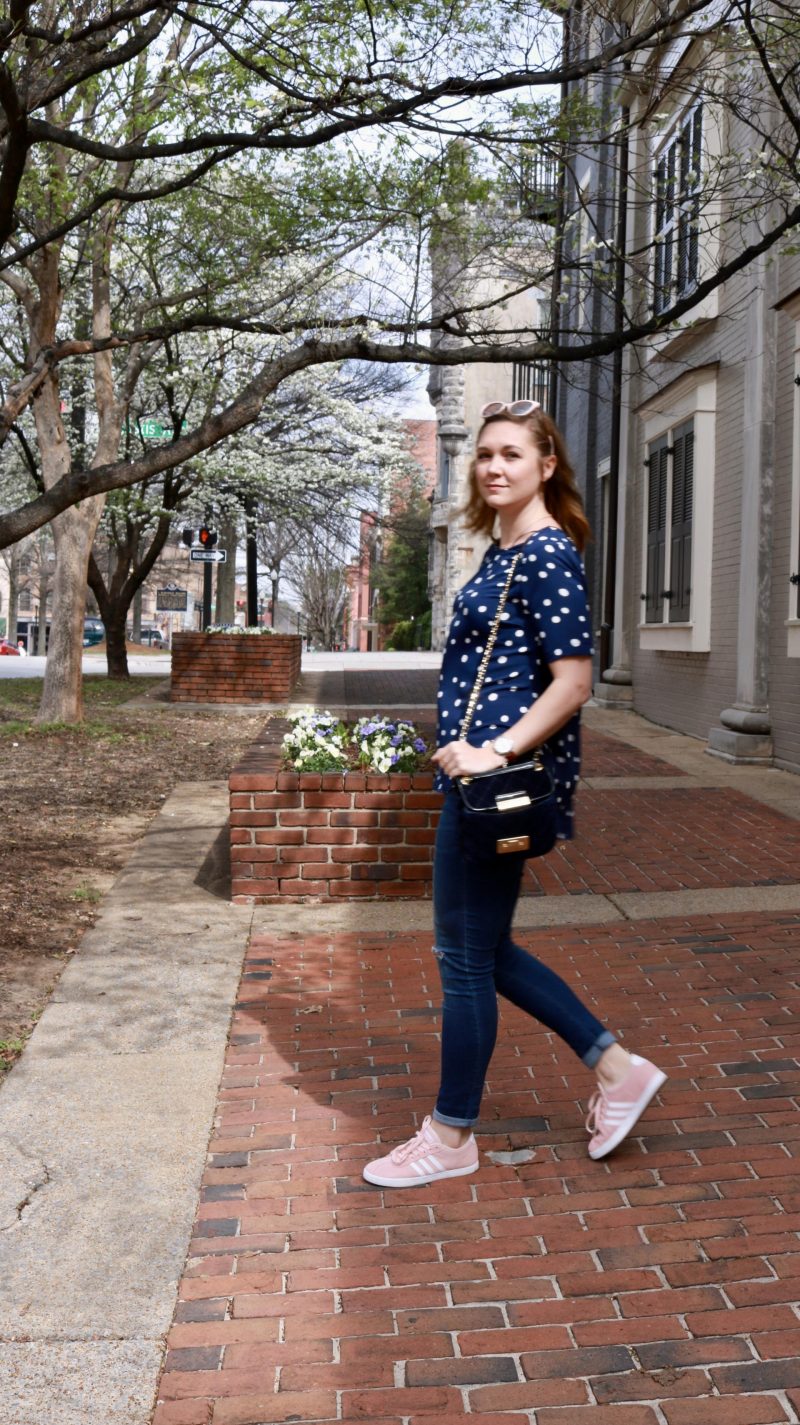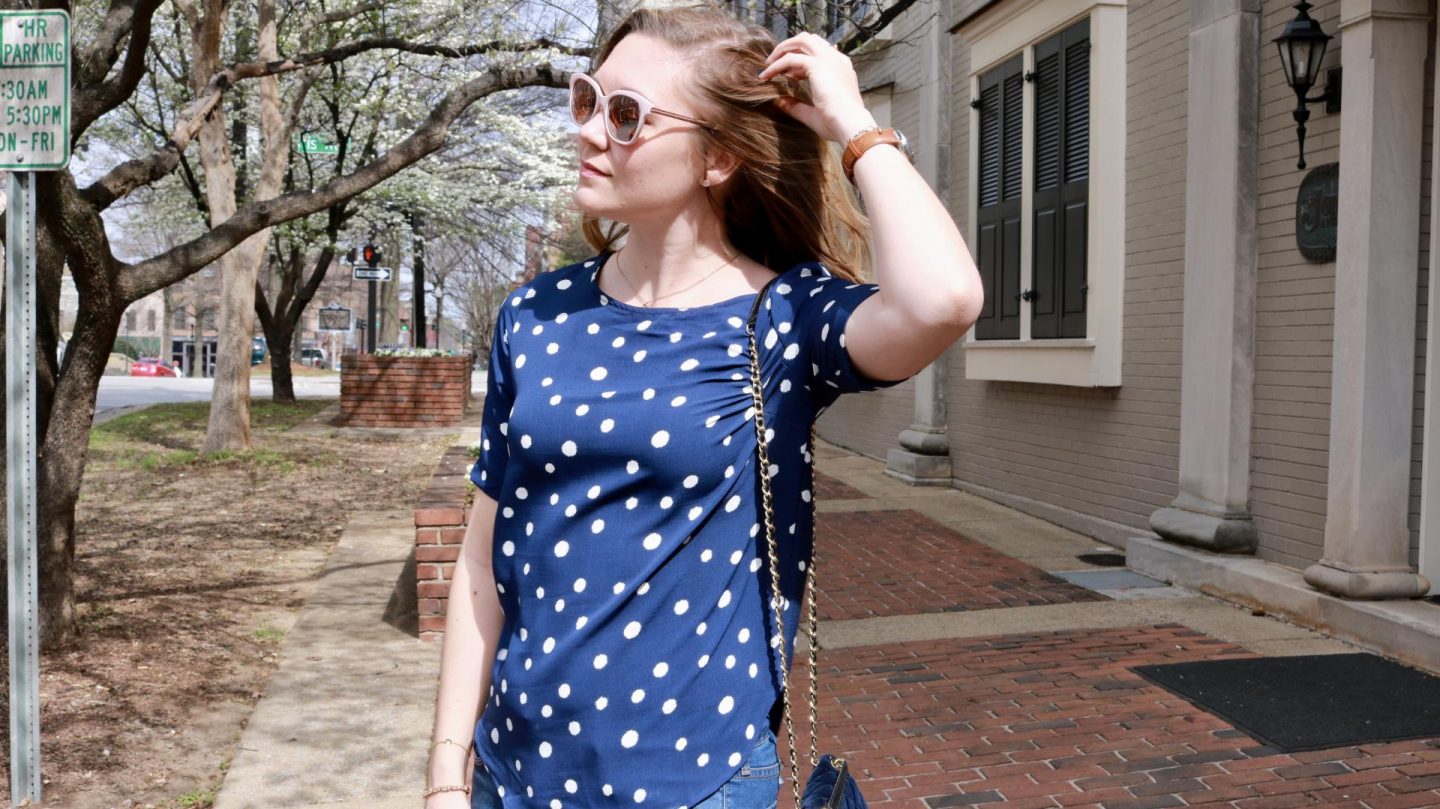 When I saw this polka dot shirt on the rack, it practically screamed my name. I love that this shirt can be dressed up for work, or paired with some (amazing pink) sneakers and jeans. I also love the high-low hem and the slit in the back! It is so comfortable, and I just know I'm going to get a ton of wear out of this!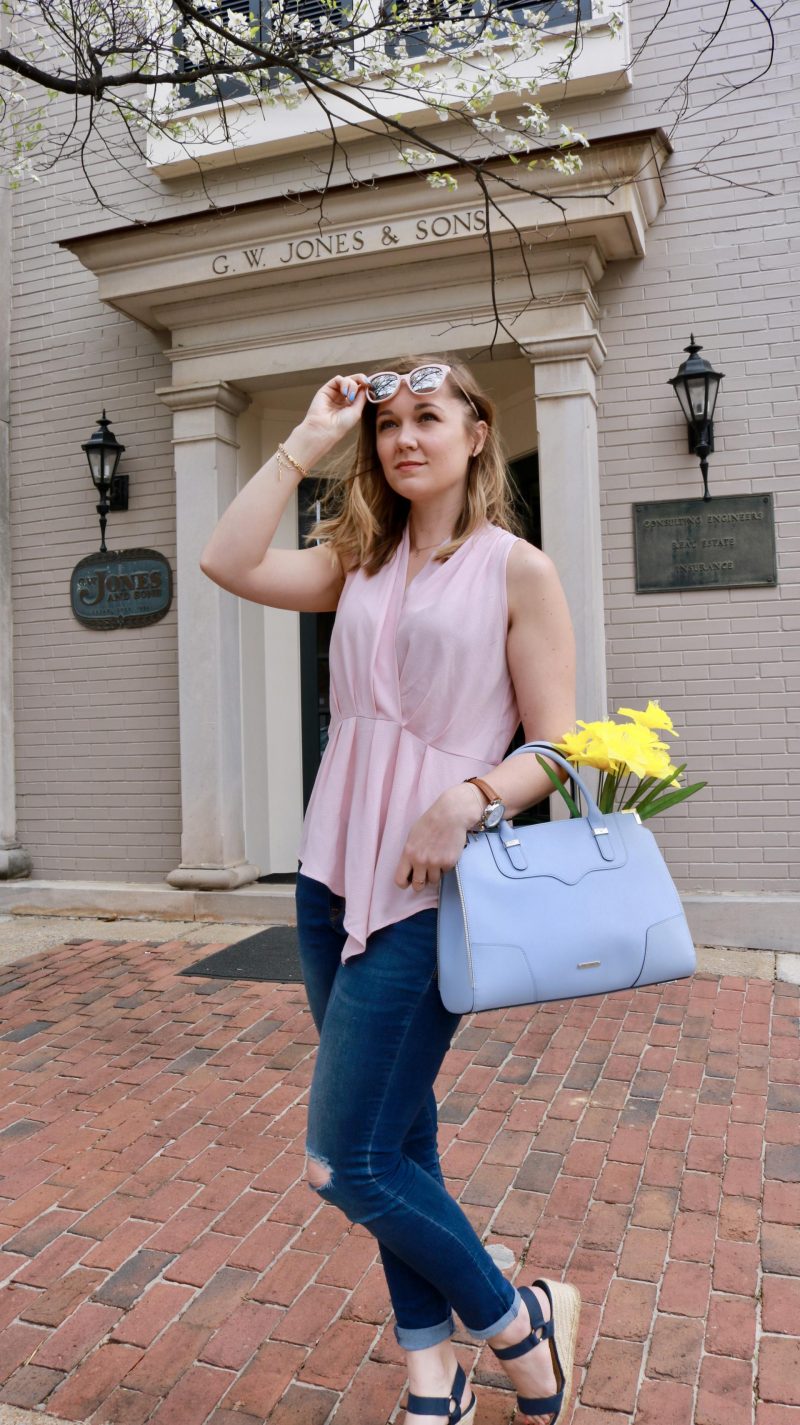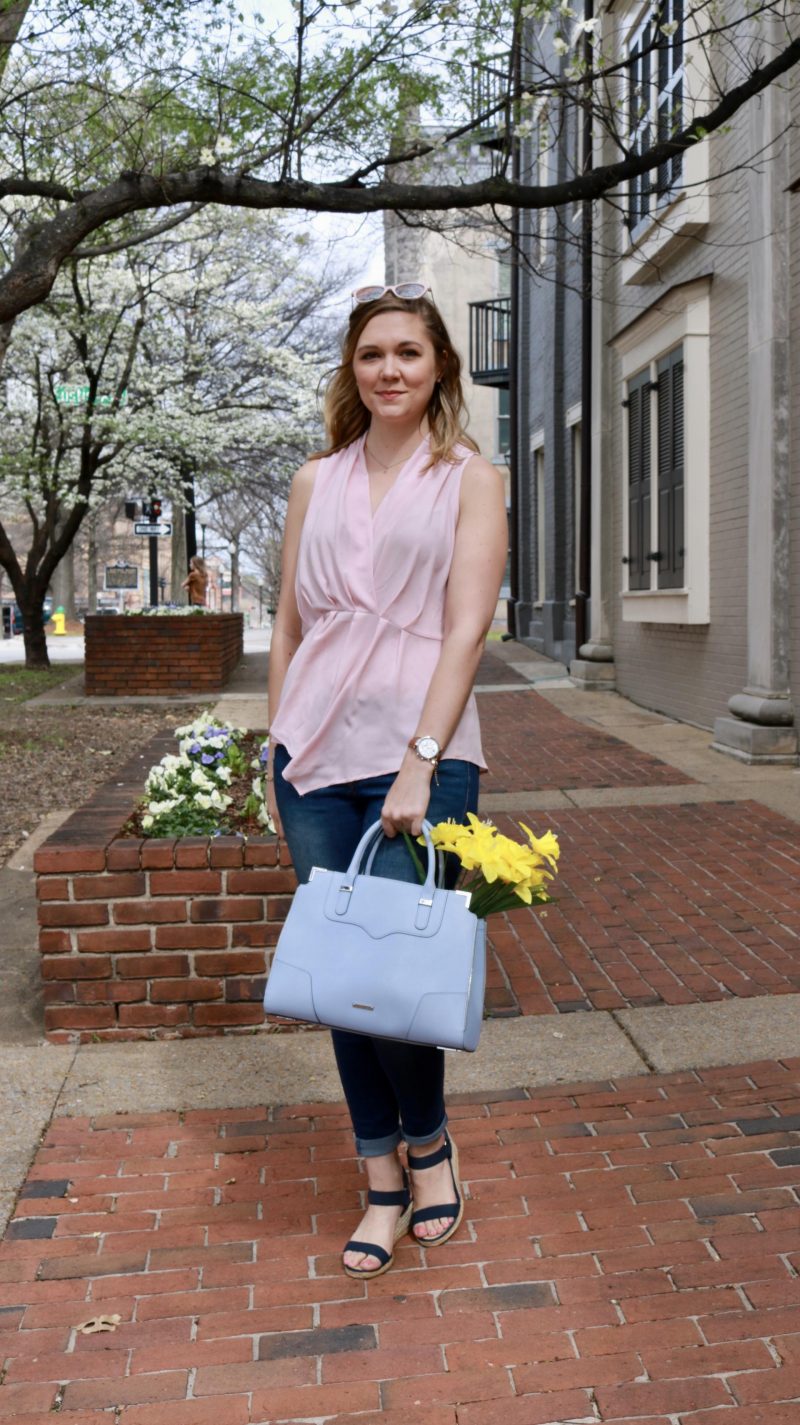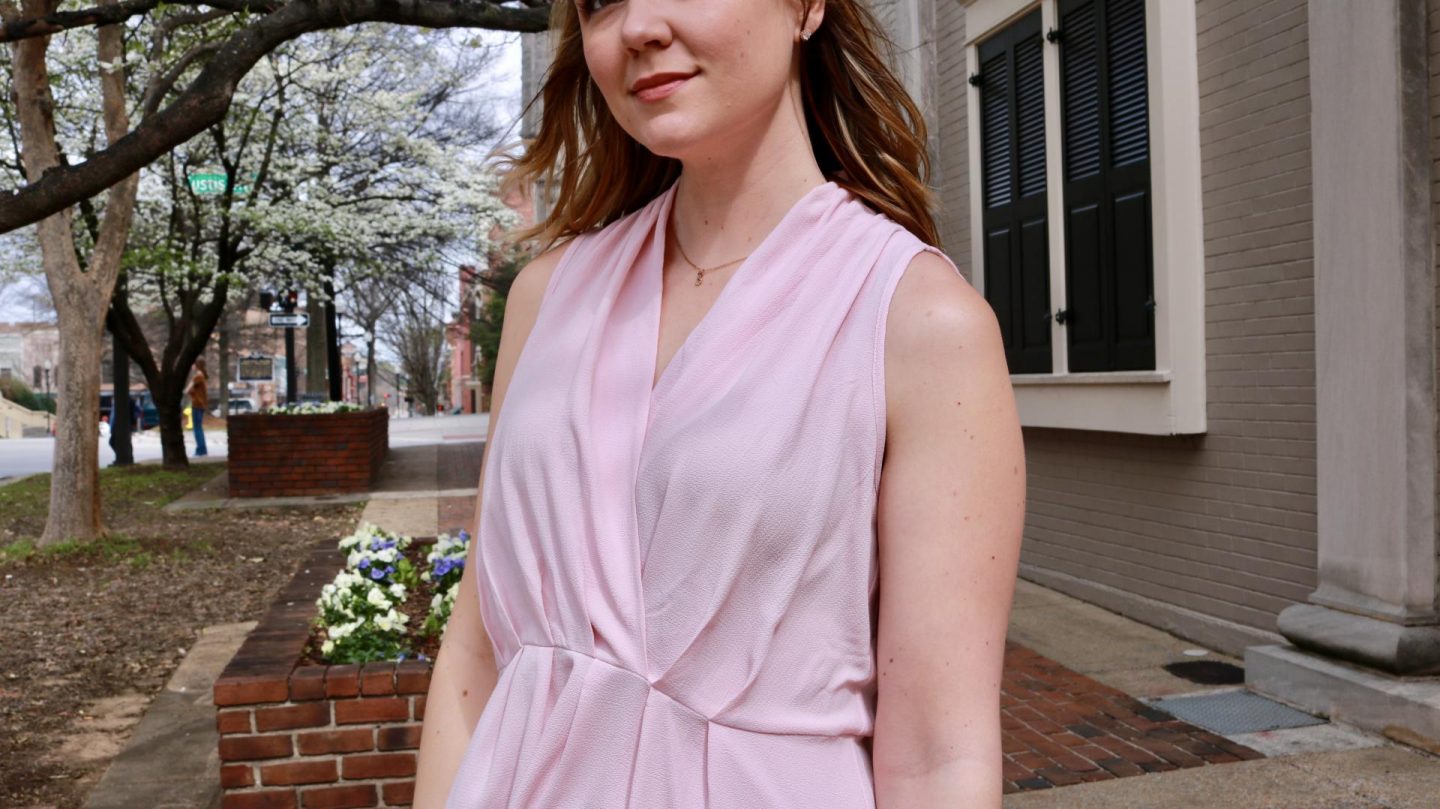 I have been drawn to blush shades like a bee to honey this season. As soon as I saw this blush shirt, I knew I had to try it on. It kind of reminds me of something Marilyn Monroe would wear, amirite? This is another top that I think would be very easy to transition from the office to happy hour. It is SO comfortable, too! Sometimes with draped shirts, I have to worry about the drape gaping in a weird place or my bra poking out, but no worries here! I also think this would look really cute with a belt.
I also grabbed some sunglasses while I was waiting to check out. I've been looking for a new pair since I broke my last one. Once I saw this blush pink (bee to honey), mirrored pair, I didn't really even think twice. They're not listed on the website, but they should be in stores and were only $10.00!!!
What does your Spring palette look like?